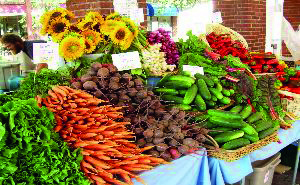 Upcoming Events
Walk-a-Longwell
Have an idea on how to make our community more walkable? Apply for a "Walk-a-Longwell" special projects funding request for up to $1,500!
Click here for the application and apply today!
Prior to applying for funding, applicants must walk* with the Mayor at one of the monthly Walk-A-Longwell events, held on the last Saturday of each month at a rotating park location at 11:00 am. Check the Facebook event for updates on the rotating location each month.
* = People with disabilities can contact
Megan Lovely
for accommodation.
Awardees will be expected to complete a final report detailing the successes of your project. Success stories and photos of your project should also be anticipated.
PLEASE NOTE: There is not a deadline to apply for funds. Applications will be reviewed by a Committee of community leaders. Funds will be allocated based on quality of the application and proposed project. Projects will be funded until the budget has been expended.
Mayor Longwell is encouraging you to Walk at Work! Click here for the poster.