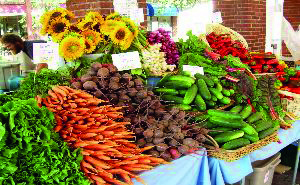 Upcoming Events
Axe the Tax
On November 8, Governor Laura Kelly announced her plan to eliminate the state's sales tax on food. Did you know:
• Kansans have been paying more for groceries than people in almost every other state.
• We are one of only 7 states in the nation that fully taxes groceries.
• And at 6.5 percent, it's the second-highest rate in the country. That is unacceptable.
For more talking points and the social media toolkit, send us an email.