Food Policy
Food System Master Plan


In 2020, the Health & Wellness Coalition of Wichita, the City of Wichita, Sedgwick County and community partners created a Food System Master Plan. Click here to view the plan. The plan was approved by the City of Wichita on January 4th, 2022 and Sedgwick County on February 9th, 2022
City of Wichita/Sedgwick County Food and Farm Council
On October 12, 2022, the Sedgwick County Commission adopted the resolution for the Food & Farm Council. The City of Wichita council approved the 2nd ordinance reading of the Food & Farm Council on October 18, 2022. This Council will serve as an advisory board to the City of Wichita and Sedgwick County. Potential work for the council includes:
a. Providing a forum for food system collaboration by convening stakeholders from all sectors of the food system.
b. Compiling feedback from these food system stakeholders and offer policy solutions and recommendations to the governing bodies.
c. Supporting awareness of funding opportunities amongst food system partners.
To apply for the council through the City of Wichita, click here.
To apply for the council through Sedgwick County – click here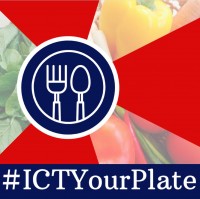 Join us to #ICTYourPlate! Help us generate a movement that encourages and reminds consumers to eat and shop locally produced foods. Click here to learn more. This initiative is sponsored by the Health & Wellness Coalition and ICT Food Circle.
Resources: