Food Policy
Food System Master Plan


In 2020, the Health & Wellness Coalition of Wichita, the City of Wichita, Sedgwick County and community partners created a Food System Master Plan. Click here for more information and how you can participate in the process. Or download this Project Overview Sheet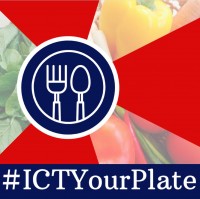 Join us to #ICTYourPlate! Help us generate a movement that encourages and reminds consumers to eat and shop locally produced foods. Click here to learn more. This initiative is sponsored by the Health & Wellness Coalition and ICT Food Circle.
Vision
To create a culture where locally produced and healthy foods are in demand and valued.
Mission
A coalition developing, connecting and building a local food environment that creates a sustainable food system to serve the needs of producers, suppliers and consumers.
Learn more about the work of this committee. Click here for flyer.
Wichita Area Food Share
Goal: to convene local food pantry's in our community to discuss best practices, potential collaboration, and share resources.
For more information, contact Shelley
New Resource:
Are you interested in selling your garden produce from your residence? Click here for more information from the City of Wichita.
Meeting Schedule:

To be added to the email distribution list for the Food Policy Committee or to learn about one of the Task Forces, contact Tammi Krier .
Local Food Entrepreneurship Workshop

ICT

Your Plate
Local Food Entrepreneurship Workshop
Local Food Meet & Greet
Food Tour
We All Eat! Event Planning
Master Food Plan
Wichita Food Share


Local Resources

For more information, contact Tammi Krier, tammi.krier@ymcawichita.org