Double Up Wichita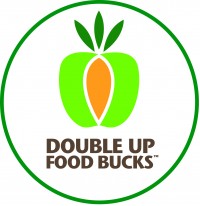 We'll double your dollars for buying fruits and vegetables with your
EBT

/VISION card.

We'll match every $1 you spend with your EBT card at participating farmers markets in the Wichita area with another $1 FREE so you can buy more fruits and vegetables, up to $25 more per day.

It's easy! See below for how it works. Click here for participating markets in the Wichita and Derby area.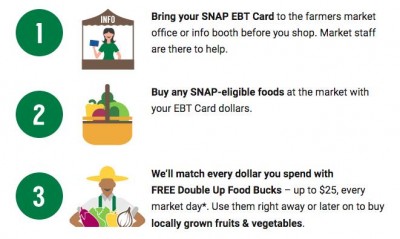 For more information:
Call: 316-776-8176 or email
Learn more about Common Grounds Mobile Market via Facebook.

Click on the picture to enlarge and see locations or click here to open as a flier.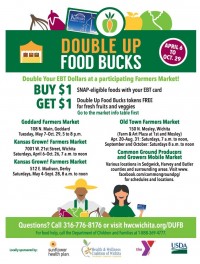 To find locations outside of the Wichita area visit Double Up Heartland